Posted on October 6, 2023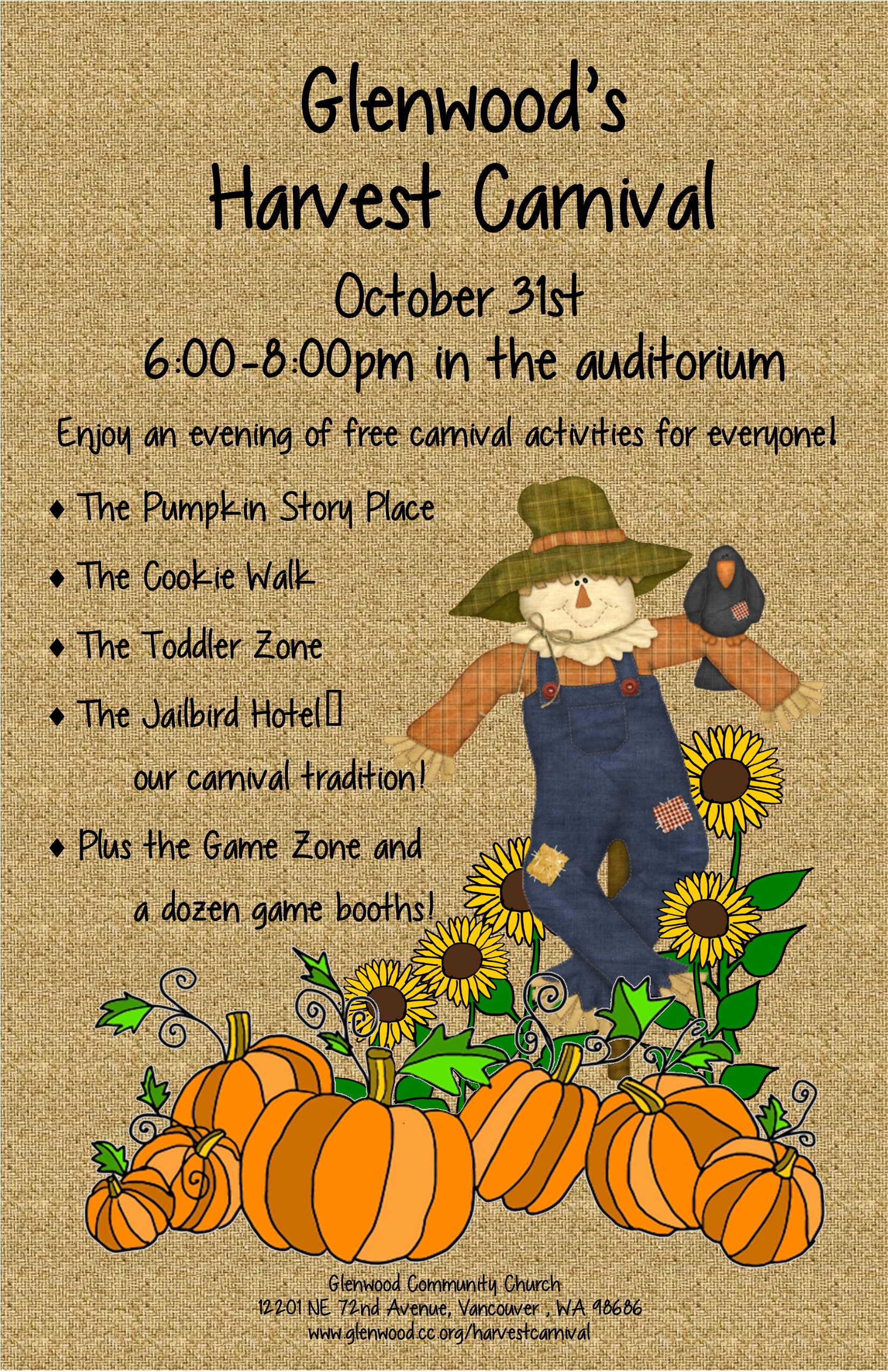 Join us for Glenwood's Harvest Carnival on October 31 from 6:00-8:00 p.m. for an evening of games and activites for everyone!
The Pumpkin Story Place
The Cookie Walk
The Toddler Zone
The Jailbird Hotel (Our Carnival Tradition!)
Plus the Game Zone and a dozen game booths!
Glenwood Community Church
12201 NE 72nd Ave.
Vancouver, WA 98686
If you attend Glenwood and would like to volunteer at the Harvest Carnival, click here!