Posted on May 9, 2021
Glenwood at a Glance
May 9-15, 2021
EVENTS THIS WEEK
SUNDAY
Happy Mother's Day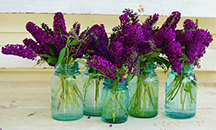 Worship Services at 9:00 & 10:30 AM online or on-site  

Sermon Title: Generation Next, 2 Timothy 1:3-14
MONDAY
TUESDAY
WEDNESDAY
FRIDAY
OPPORTUNITIES
Adult Equipping Class
The Joy of a Clean Conscience, Room 302, 9:00 AM
Children & Student Ministry Sunday School
To help us prepare for your children/students fill out the one time registration today at glenwoodcc.org/ClassRegistration.
Women's Spring Bible Study
Women's Spring Bible Study began April 12 and 13. They are studying Raised Together, a study of Colossians, by Gloria Furman. Register today at glenwoodcc.org/wbsspring2021.
FISH Food Pantry
FISH is located in downtown Vancouver and is focused on serving emergency food to hungry and homeless families and individuals of all ages. They have a number of volunteer opportunities right now and could use your help. To find out more, visit glenwoodcc.org/fish
Discipleship at Glenwood
God has designed the body of Christ to be a network of supportive, life-giving, and truth-affirming relationships. As followers of Christ, we are being both transformed and assisting in the transformation of others. This fall, we would love to help you get connected to discipleship opportunities at Glenwood. Visit Glenwoodcc.org/Discipleship to find out more about how you can get involved.
Prayer Chain
If you would like to join the prayer chain in order to pray for the needs of our church family, friends, the community, and our global ministry partners, please email Judy Tremblay at jtremblay@glenwoodcc.org with the email address(es) you would like to add.
Church Family News
Our prayers of love and support are with Sue Smith and her family. Sue's daughter, Elizabeth, went home to be with the Lord on Tuesday, April 20, 2021.  Please pray for peace and comfort for Sue and her family.  Thank you for praying.
Phil and Eileen Haggerty announce the engagement of their son, Connor, to Sarah Swift!  An October 2021 wedding is planned.